May 1st – Applying for Grants Online
Posted on:
April 21, 2018
/
Join us Tuesday, May 1, from 6 to 8 pm for dinner and a panel discussion around applying for grants online at Unitarian Universalist Congregation of Greater Naples, 6340 Napa Woods Way, Naples, FL 34116 View Map
This discussion will cover the basics from Private Foundations and Government Grants to general tips and resources.
Register Now!
Our panel of experts:
Mary George, The Community Foundation of Collier County;
Susan Golden, Collier County's Community & Human Services Divison;
Bernice Kertavage, Southwest Florida Workforce Development Board; and
Donna Hardy Johnston, The Greater Marco Family YMCA.
Our panel will touch on online grant resources, gathering materials, packaging, online mechanics and what to expect, meeting deadlines and reporting after deadlines.
Nonprofit organizations can benefit from a well-rounded discussion of online resources, online applications, and tips on grantmaking. Bring your questions with you and don't miss it!
Register Now!
Agenda
5:30 set-up and new members
6:00 Dinner & introductions
6:30 Announcements
6:45 Applying for Grants Online
7:45 Q & A
8:00 The end and clean-up
"The Warm Up" ~ All first-time attendees will be greeted at 5:30 pm and will be introduced to our other members to help get the lay of the land, so to speak: What are Tech4Good, the agenda, and some of the routines we established throughout the meeting.
We invite all local nonprofit organizations to network, learn, test and explore new technologies, to exchange ideas and best practices. #nptech #t4gswfl #nptechclub #net2
Register Now!
Panel Participants
Mary George
Vice President of Community Grantmaking, The Community Foundation of Collier County,
has 23 years experience with the Community Foundation serving in various roles including CEO, Donor Relations and currently managing the community grants process.
Susan Golden
Senior Housing & Grants Coordinator, Collier County's Community & Human Services Division,
has an extensive 20 plus years career in education, planning, neighborhood redevelopment, and grant administration.
Donna Johnston
Grants Manager, The Greater Marco Family YMCA,
has close to 20 years experience in capacity building through fundraising, grant writing, volunteer recruitment and program development.
Bernice Kertavage
Client Services, Planning & Grants Division, Southwest Florida Workforce Development Board, Inc.,
has 30 plus years working with employment initiatives including RFP and grant appraisal.
Thank you to our sponsors!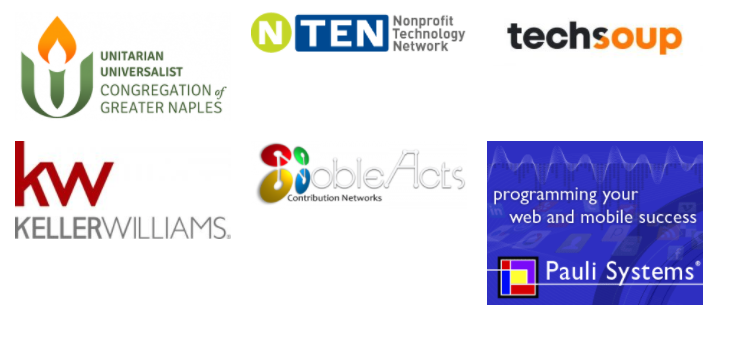 web & mobile developer for business and nonprofits in Naples, Florida. WordPress Meetup SWFL organizer, Netsquared organizer, #nptech, photographer.
Works at Pauli Systems, Naples , FL (project manager for Enterprise WordPress and CiviCRM implementations, custom API integrations) , volunteer at NPTechProjects providing nonprofit technology support and education in Florida and deputy on WordPress Global Community Team.